It was apples tonight. We dipped them in a combination of pineapple and lemon juice first. I'll let you know if they turned out!
We also made ready some more jerky meat - it's marinating tonight, and I actually made the marinade from scratch: Soy sauce, lots of fresh garlic, maple syrup, and apricot jam. I'll let you know how that one comes out too:-)
AJ and the kiddos played with the new vacuum packer and much fun was had by all! Boy! I will say again, how LITTLE the food looks once dried! Especially vacuum sealed!
I guess I didn't take pictures, but maybe in the next day or two.
Oh! I almost forgot... I got some gifts from my honey tonight. The children helped him wrap them, and at dinner they sang "Happy Birthday" to me (even though it is NOT my birthday) - quite fun!
When on his travels last week he went to Barnes and Noble. This is what he bought me:-)
And... Viola!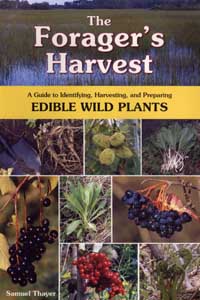 Some really great resources, and that top one has some beautiful hand-drawn artwork of various fruits and vegetables in it. It's worth opening just for the eye pleasure!
Thanks my Darlin'!! Thanks for thinking of me:-)