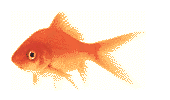 And that pretty much says it all, I think.
While I get to swallow mine in a capsule, Carolina gets half as much, so...
I squirt hers out of the capsule.
I learned the hard way. Fish Oil tastes exactly as its name implies: fishy. And it makes everything it comes in contact with taste that way too, which isn't so palatable as say: maple syrup and fish flavored yogurt. Thankfully for her I tasted it first, and decided that fish oil is better taken in one fell swoop. One bite and it's all over with. Then you can commence with the sweet tasting yogurt or applesauce sans the fish.
I have even spilled the rank tasting/smelling stuff on my hand, and let me tell you, it doesn't wash off easily! It also adds to the aroma of an already nasty diaper change.
Anyway... in one bite. That's my advice!