I have been favored with a tag from
Mother Hen.
6 quirky things about me.
Rules:

* Link the person who tagged you.
* Mention the rules in your blog.
* Tell about six unspectacular quirks of yours.
* Tag a new set of six following bloggers by linking them.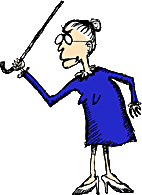 I'm sure I could extend the list far beyond it's capacity, but
in a strange twist from the original version, I want to give those of you who know me a chance to offer YOUR OWN INPUT!

Quirk
:
1.a peculiarity of action, behavior, or personality; mannerism:
He is full of strange quirks.
I'm guessing that if you (Molly, Super Momma, Emma, Mom, and Gramsie, and any others brave enough) were to oblige me this once in participating, I would have a list of my own quirks that would make
even me
laugh!
Pretty Please? You don't have to limit yourself to one or even two...
You may comment or e-mail me and I will post the list along with my own self observations - and lest someone else jumps the gun to tag you before I get to ya:
AFTER YOU HELP ME OUT HERE, I tag:

Super Momma
Picture Sister

Auntie Em

Sarah Jane

Grace
Diane
(you have to play this time - please?!)
(In a great act of kindness -one of my lesser known quirks- I bestow tag-power upon
Faith
for tagging my dear Suzanne!) :-)
(Besides...
Suzanne
seems to have fallen off the face of the earth. Perhaps someone who knows her better will black-mail her with a list of her quirks if she doesn't participate!)
I give you a deadline of sometime tonight, for tomorrow I will post.
On a side note,
I KNOW MANY OF YOUR QUIRKS
dear friends, and I have black-mail as a back-up last resort to motivate you!